Sori (#583-17)

Sori is 3 years old and in need of a foster or forever home. She walks well on leash and has a great recall for off leash. She would make a great hiking, running, or couch companion. She responds very well to commands and is very chilled out. Sori may be a little shy outside the home at times but has come out of her shell and continues to amaze with her happy disposition. She has excellent manners at dinner and when taking treats. FYI - Sori and Doobu (582-17) are sisters.
If you cannot adopt or foster and would like to help Sori please consider a donation towards Sori's successful eye surgery that was performed this past March.   If you would like to towards Sori's corrective eye surgery Click Here and put Sori's name in the comment box
A SPECIAL THANK YOU!!!!!!  MACSPRO would like to thank Deb Kachik of Deb Kachik Photography for volunteering to take some of the beautiful photo's you see of Sori.  Thank you so much Deb, you really help bring out Sori's beautiful smile.
Update 8/17/17: Sori continues to love life in her new cozy bed!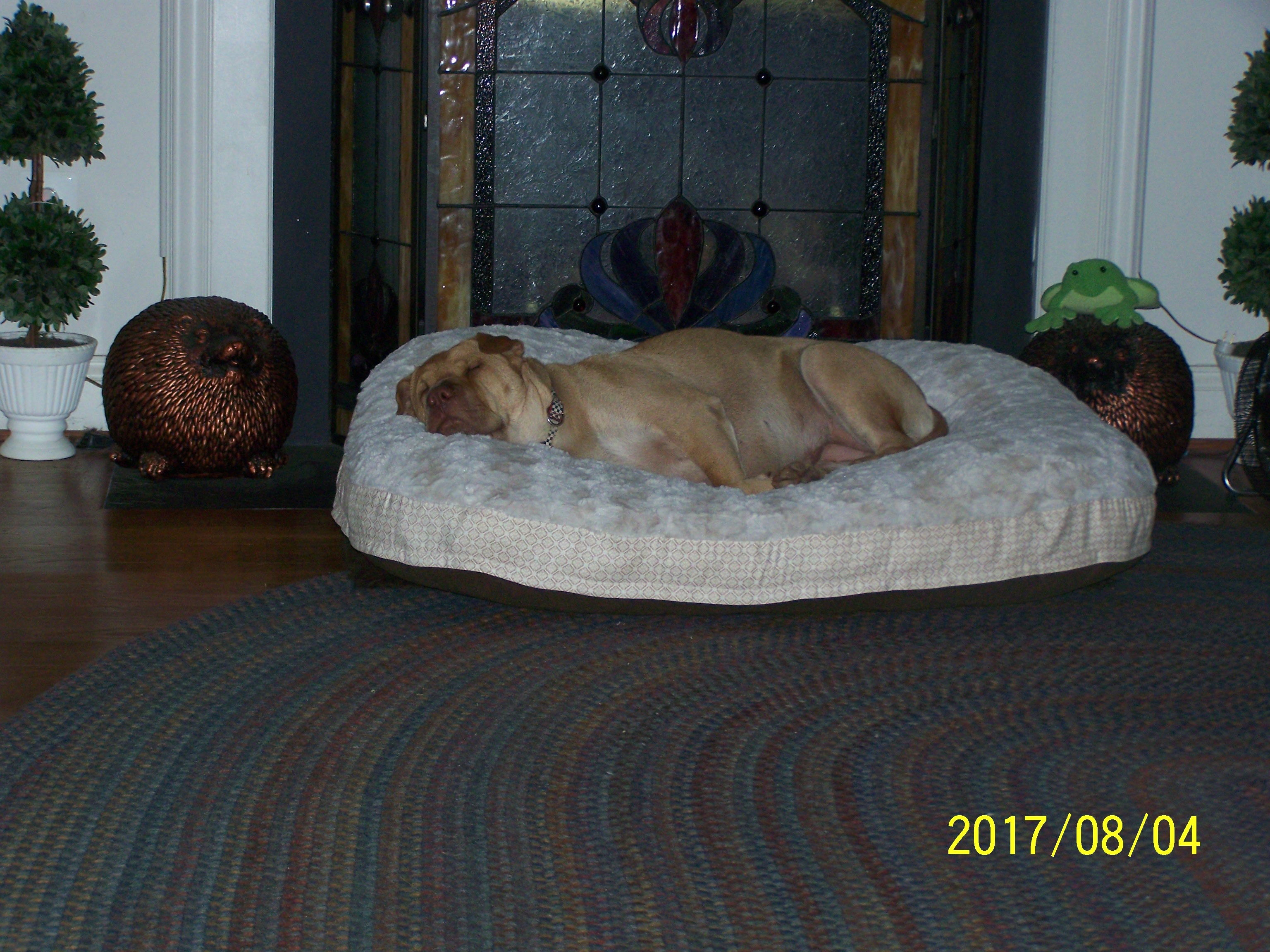 Update 4/28/17  Sori found her forever home with Chuck & Brenda in Culpepper VA and is living a charmed (spoiled) life!
UPDATE (3/2/17): We think Sori will be better off adopted separately. Doobu picks on her, takes her toys away and pushes her out of the way when she wants, just like an older sister. Sori seems to lack self-confidence because of this behavior.   Both girls are starving for attention and love, and we feel she would thrive on her own.
Update (3/2/17):  Sori has had entropian surgery and it went well, she can see much better now. Sori is now in need of a new foster home as she is now in the boarding kennel, and she can be adopted separately from Doobu. 
Update (1/25/17): Doobu & Sori are in a foster home in Columbia, but are still looking for their forever home where they can be together.