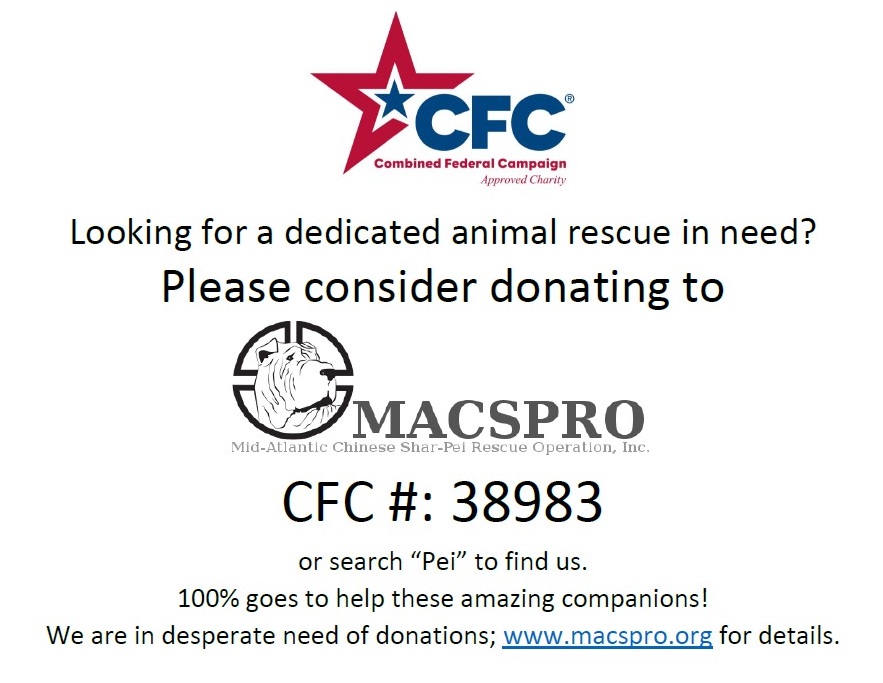 If you or anyone you know is affiliated with the Federal Government, Contractors, and Military please let them know MACSPRO is listed as a CFC (Combined Federal Campaign) charity. These contributions can be a one-time contribution, or an agreed upon amount from each pay period. 
If you would like to spread awareness please share the picture above in social media with #ShowSomeLoveCFC 
As always we thanks all our contributors and advocates. Without you we would not be able to help all the amazing Shar-Pei that need our help.  #ShowSomeLoveCFC
​Please see events to the right for CFC Charity Fairs MACSPRO is attending.