Victor and Victoria will be coming to MACSPRO from Puerto Rico. Victor and Victoria came from a terrible situation in which the owners moved out of their home and left their two Shar-Peis shut inside with no food, no one looking after them, no way to get out, no nothing.
Victor and Victoria require serious medical attention as they were left abandoned in a closed house without food or water. Volunteers had to work hard to rescue Victor and Victoria from the abandoned house as there was a lot of rubble and stuff barricading the dogs.
We really need fosters once Victor and Victoria arrive to us--please let us know if you can help!
Update (01/2016): Here is a wonderful update on how Victor and Victoria are coming along! And again, we'll need fosters when they arrive in the USA from Puerto Rico.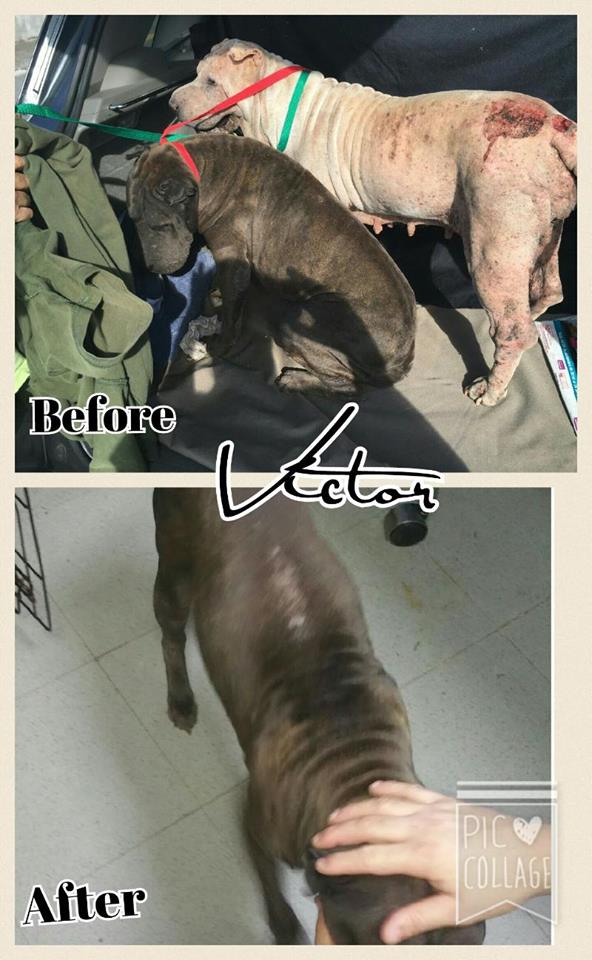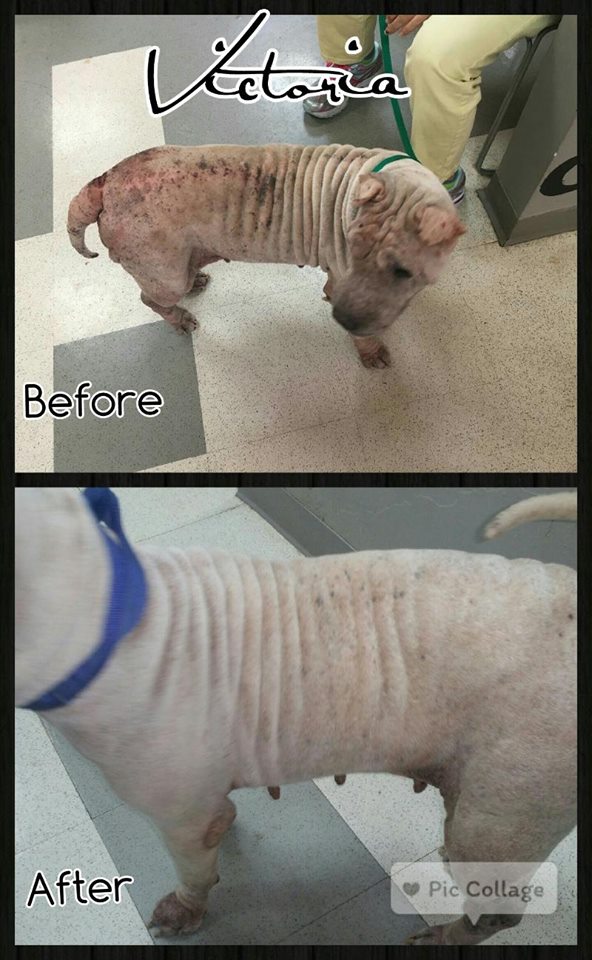 Update (4/2016): Victor is coming to Maryland this weekend! We heard from Victor's foster mom that he is very, very spoiled and loves to get kissed on the cheek. He also loves to ride around in the car--he'll go anywhere! He is active and playful. However, he should be fed alone, because he really, really loves to eat and will try mightily to get into everyone else's dishes. He doesn't bite or growl, but he tries to push them so they understand to move....He's a strong boy, who may not always know his own strength when he's playing with other dogs. His favorite thing (beside getting kisses) is curling up in a really comfy bed. He really needs a foster home!
Update (06/2016): Victor, now called Charlie, was adopted and went to his furever home with Vanessa & Oliver in Luray VA.