CFC Campaign Going on Now!!!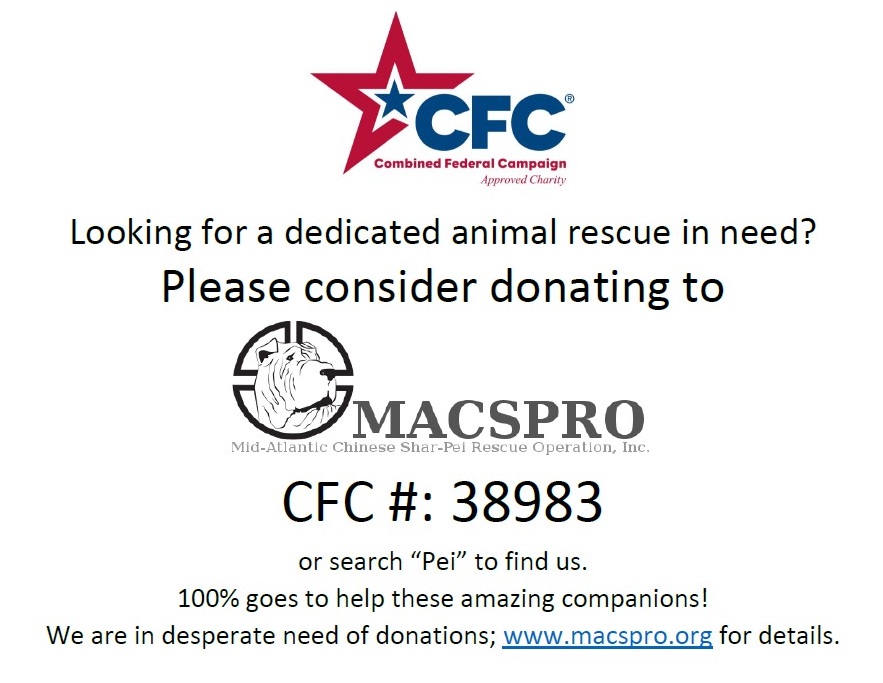 If you or anyone you know is affiliated with the Federal Government, Contractors, and Military please let them know MACSPRO is listed as a CFC (Combined Federal Campaign) charity. These contributions can be a one-time contribution, or an agreed upon amount from each pay period. 
If you would like to spread awareness please share the picture above in social media, or print to posts to any federal building or community bulletin boards.  We can also email to you if you have any barriers trying to save and/or print; just email us at peirescue@macspro.org.  
As always we thanks all our contributors and advocates. Without you we would not be able to help all the amazing Shar-Pei that need our help.  #ShowSomeLoveCFC